Browse perfectly curated ready-made playlists
Browse over 70 professionally curated readymade playlists for every mood and setting. Enjoy daily music updates, zero offensive content or repeats.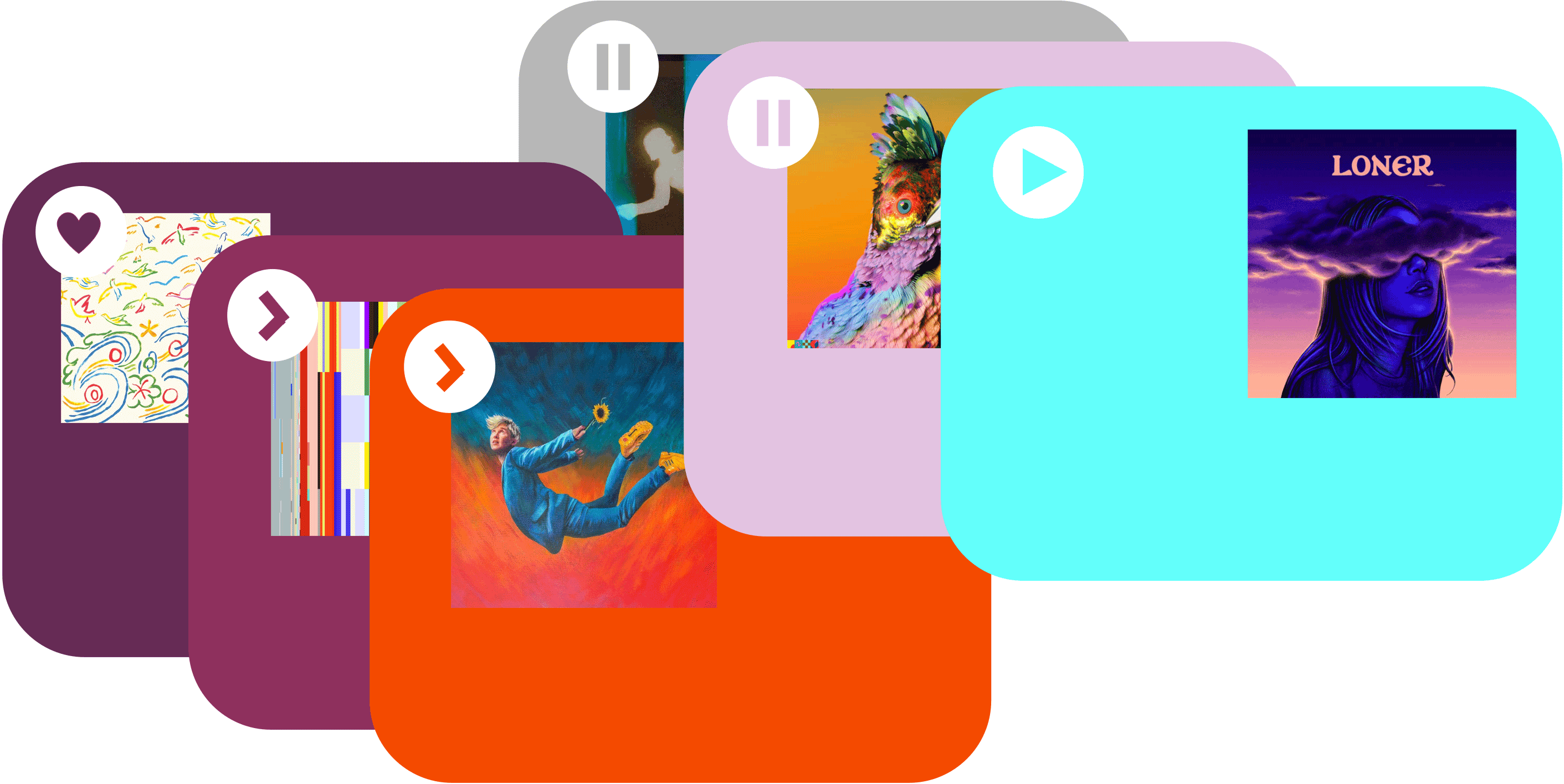 Select your own library of brand approved music
Select your own brand-approved library of playlists to suit your business and customer base.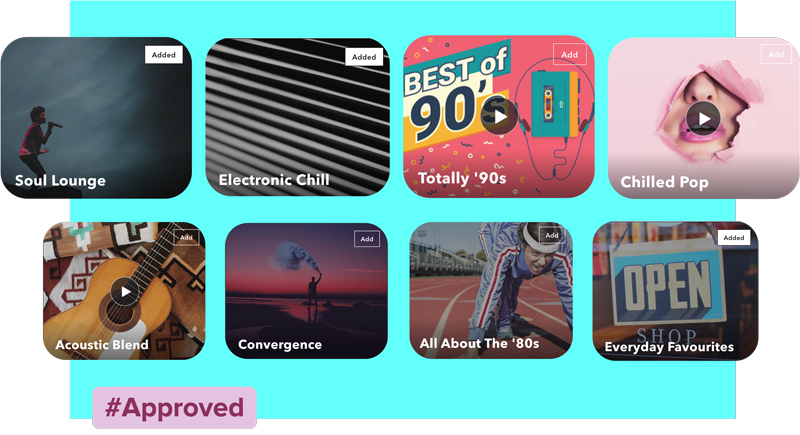 Simply play readymade background music
Simply control the background music via your personalised POSmusic dashboard. Select playlists or skip tracks using a simple control panel. 'Like' or 'dislike' music to help the algorithm improve your background music mix.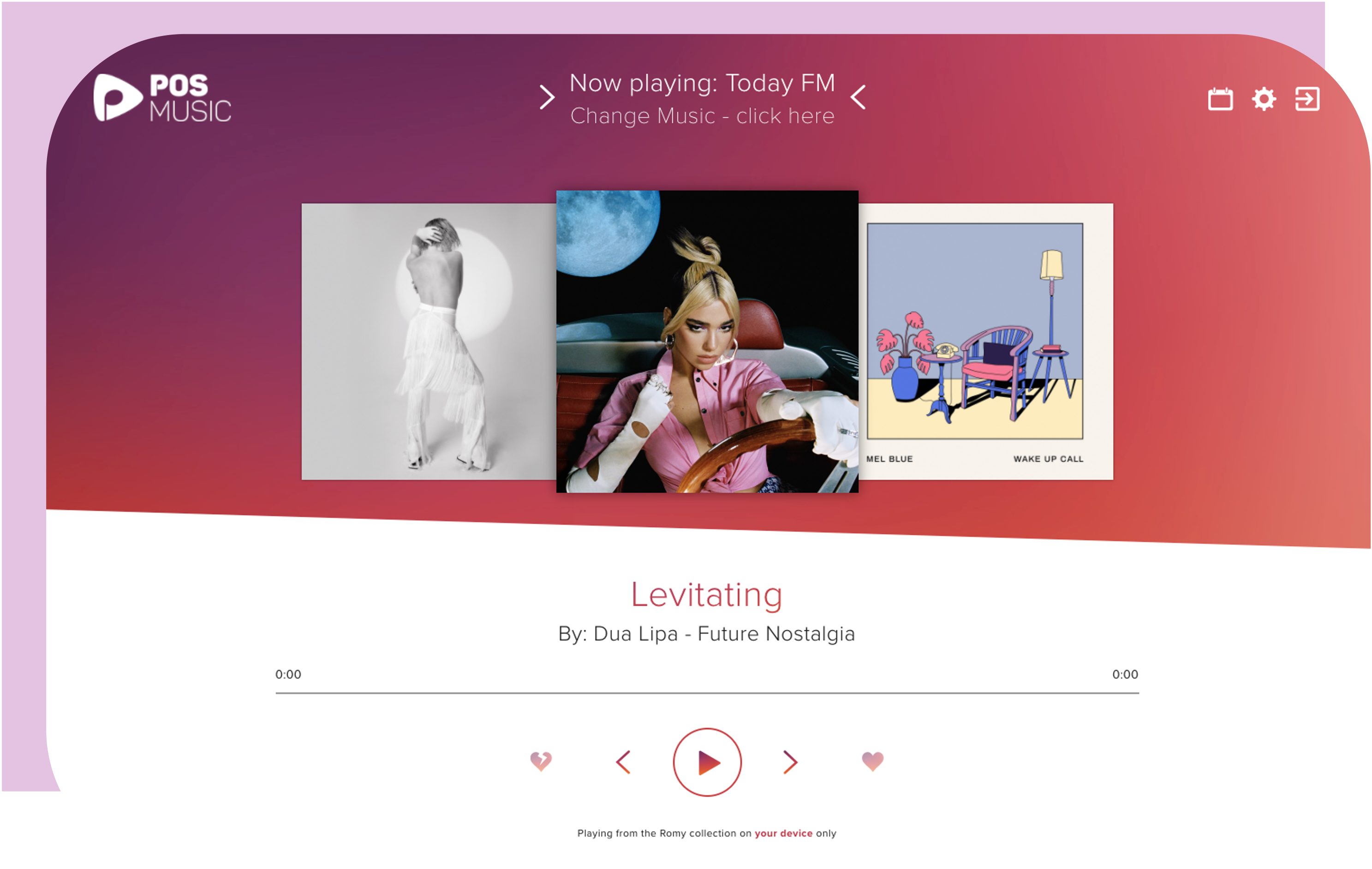 Schedule music by the time of day and day of week
Prefer to get in the mix? Use our drop and drag music scheduler to programme playlists to suit the time of day and day of week. Schedule music at a single site, across your entire store network, or even create custom music schedules tailored to a specific location.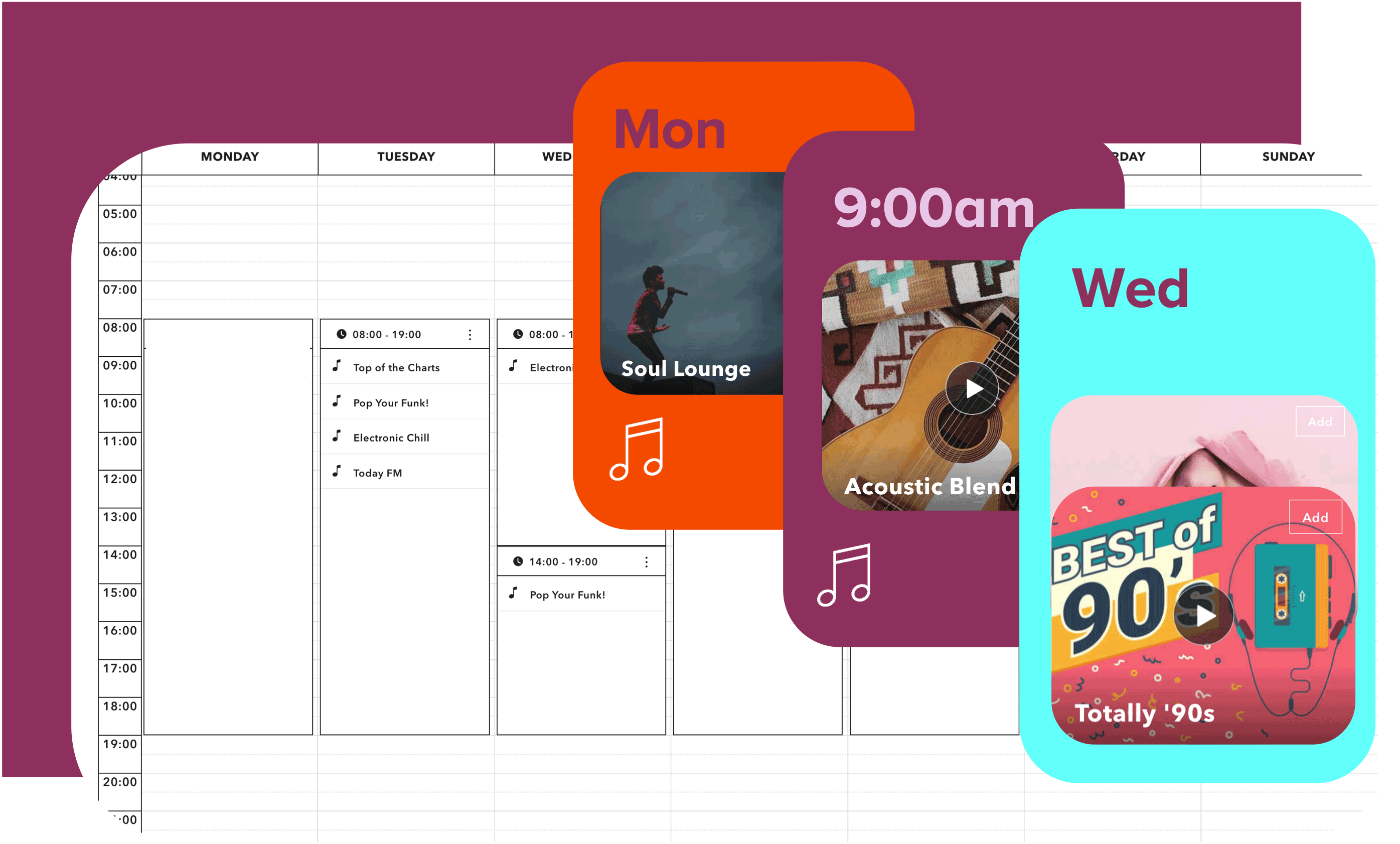 Mix and blend readymade playlists
Create your own signature in-store sound suited to your brand and customer base. Simply mix and blend readymade playlists via our ease to use POSmusic mixer tool.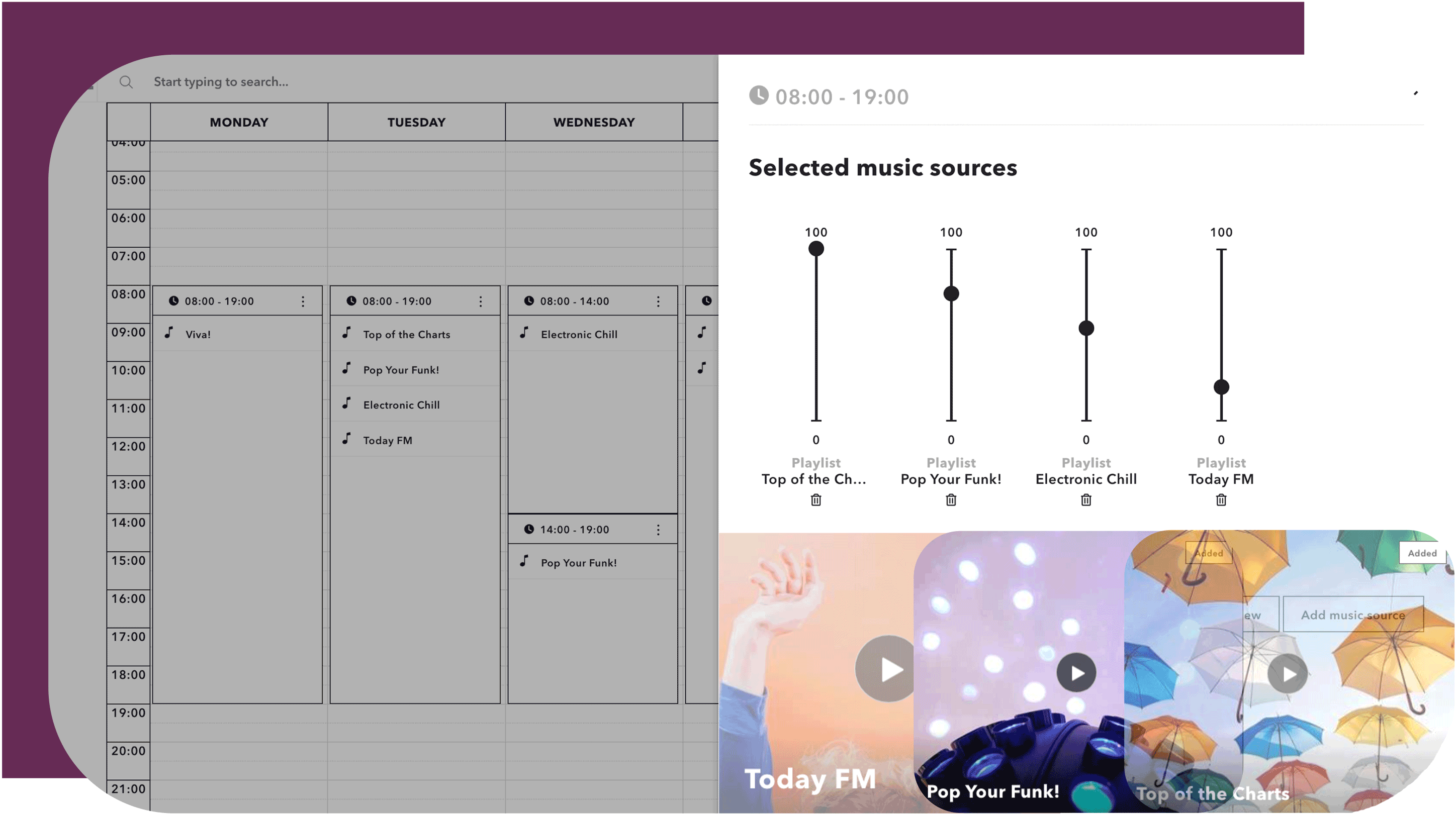 Create custom playlists
Easily create custom in-store playlists from over 53 million tracks to support special events, promotions and marketing initiatives. Simply explore and select artists and albums using our 'music recommendation' settings.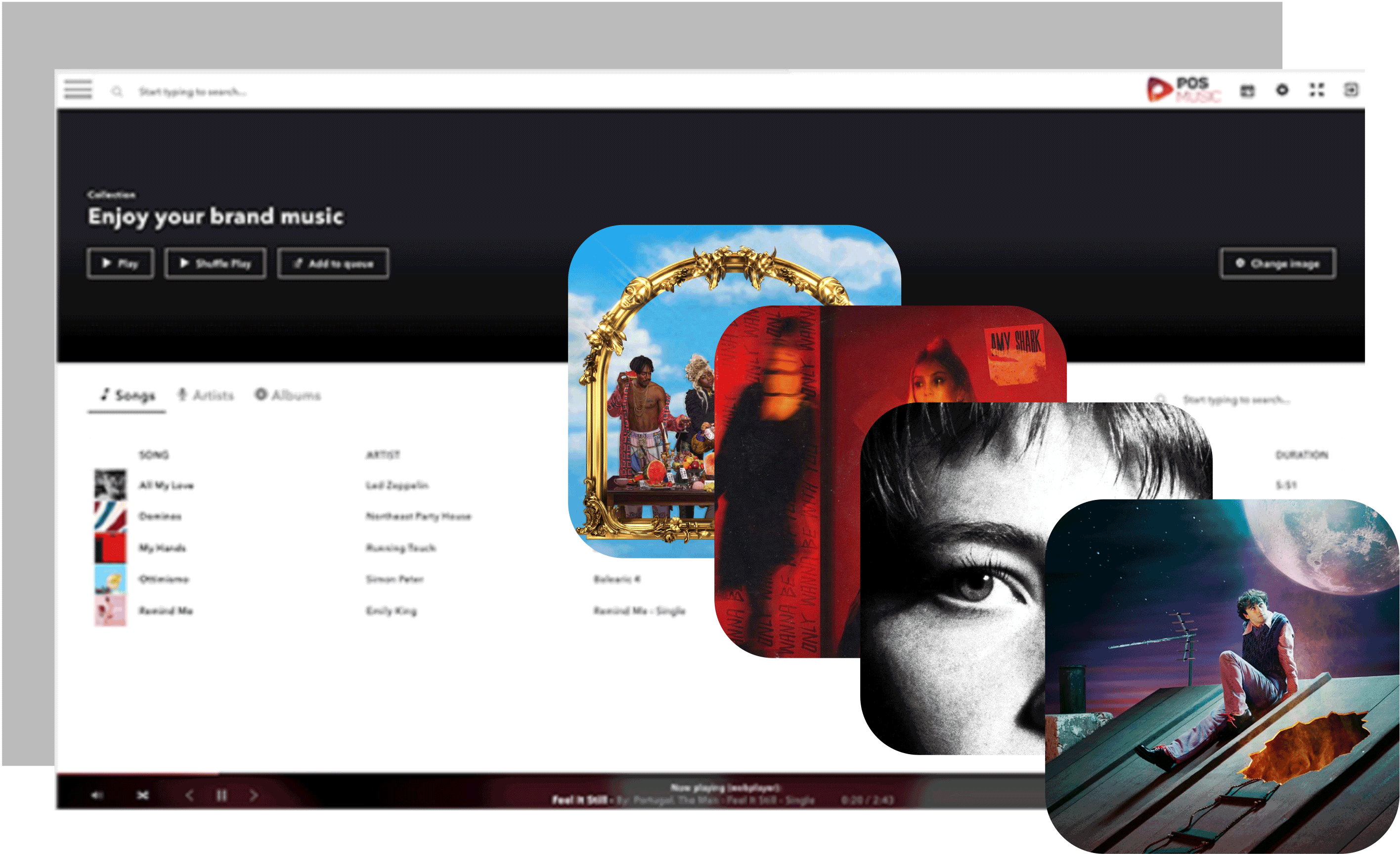 Engage and motivate staff
Engage and motivate staff by providing optional in-store music access and control. Choose from 'View Only', 'Select Music' or 'Schedule Music' allowing staff different levels of access and background music control.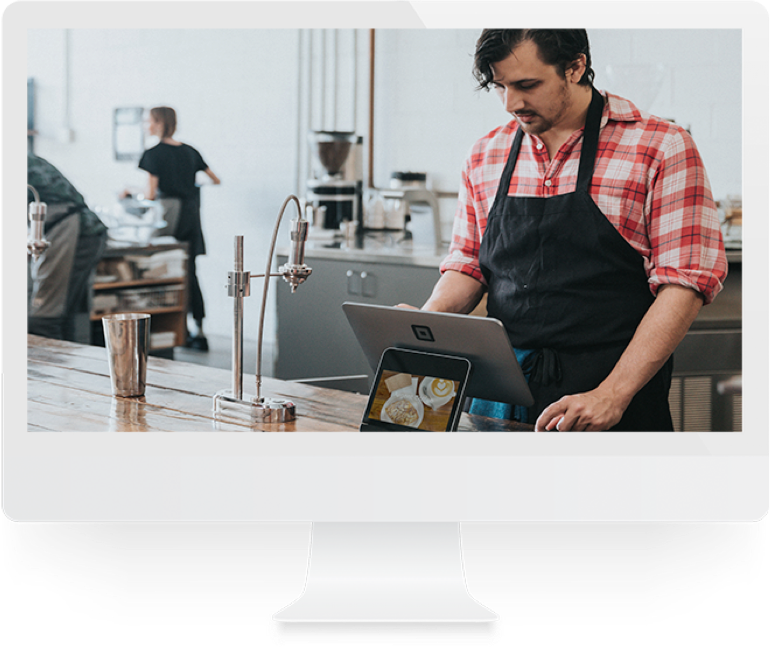 Enjoy remote, centralised music control
with optional in-store staff access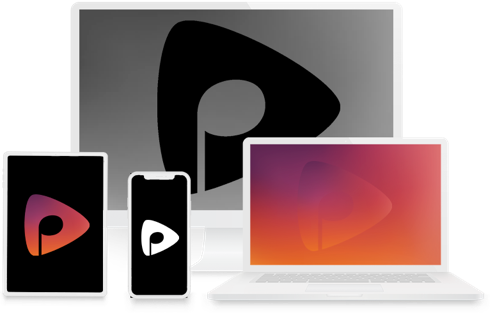 Remote multi-store control
Control your background music at a single site, or multiple locations via the POSmusic dashboard accessible on any internet-connected device via our desktop or mobile app.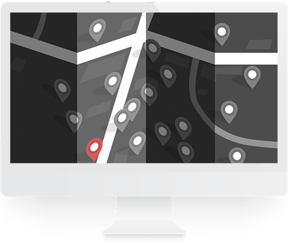 Managed Groups
Create a single store account or manage music across multiple sites. Group stores by location or add sites in minutes as your business grows.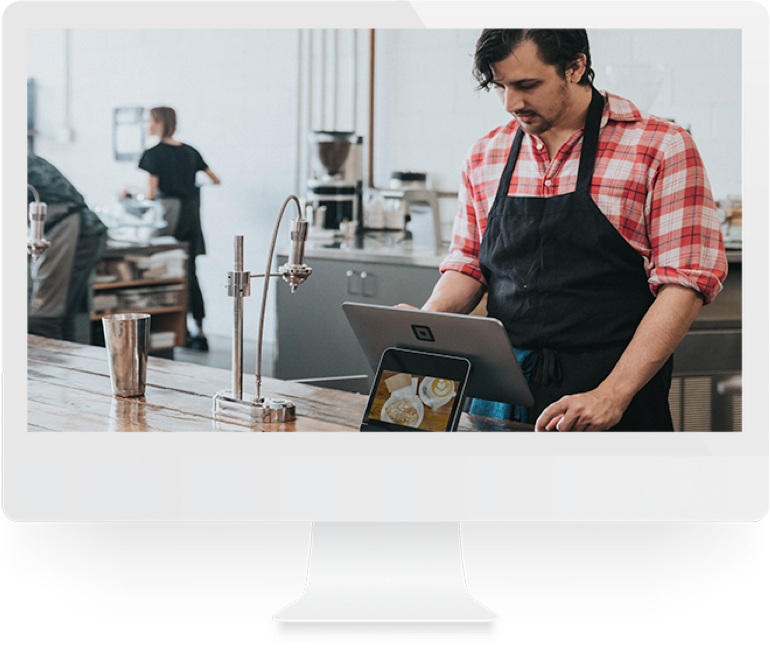 Create staff user accounts
Create optional Staff User Accounts to allow nominated team members to create and/or manage your in-store background music mix.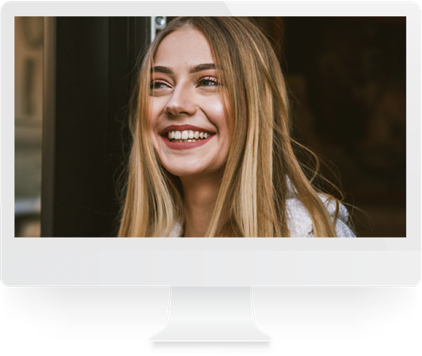 Set user privileges
Set user privileges and assign in-store staff different levels of access to music scheduling and control.
Enjoy simple setup & install in under 5 mins.
N
o new equipment or tech knowledge needed
Step 1. Sign-up to POSmusic online for instant access to music.
For 1 - 10 sites, select our POSmix subscription option. For more than 10 sites, contact us to discuss our POSenterprise options.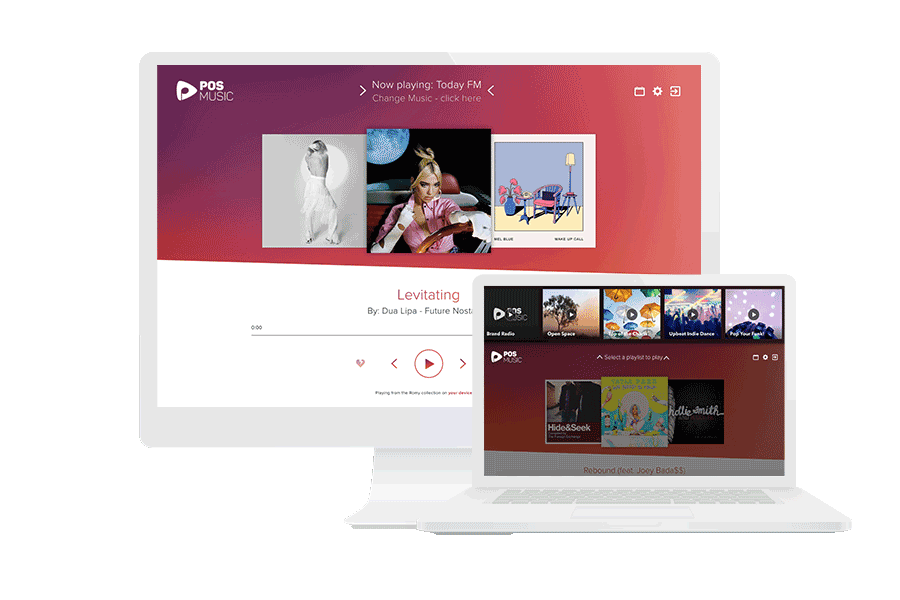 Step 2. Login to your account on any device.
Control your background music from anywhere on any internet-connected desktop, laptop, tablet, smartphone or point-of-sale device by logging in to your personalised POSmusic account at posmusic.com or via the POSmusic app.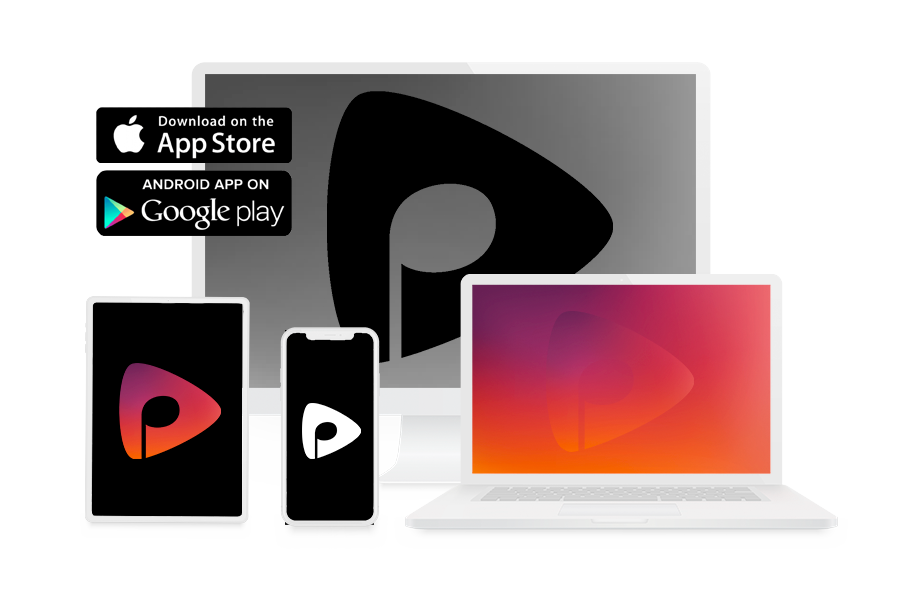 Streaming Option 1: connect your device to your existing in-store speakers and amp.
Connect your desktop, laptop, tablet or smartphone device to your existing sound system - no new equipment needed.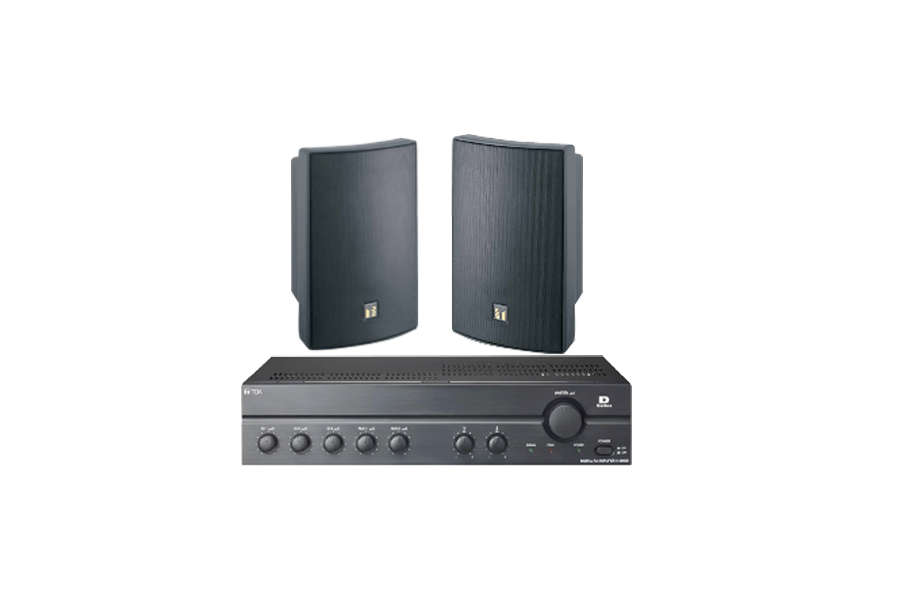 Streaming Option 2: stream POSmusic on any Sonos speaker.
Connect your device to your Sonos speakers and stream POSmusic by selecting the POSmusic service on the Sonos app.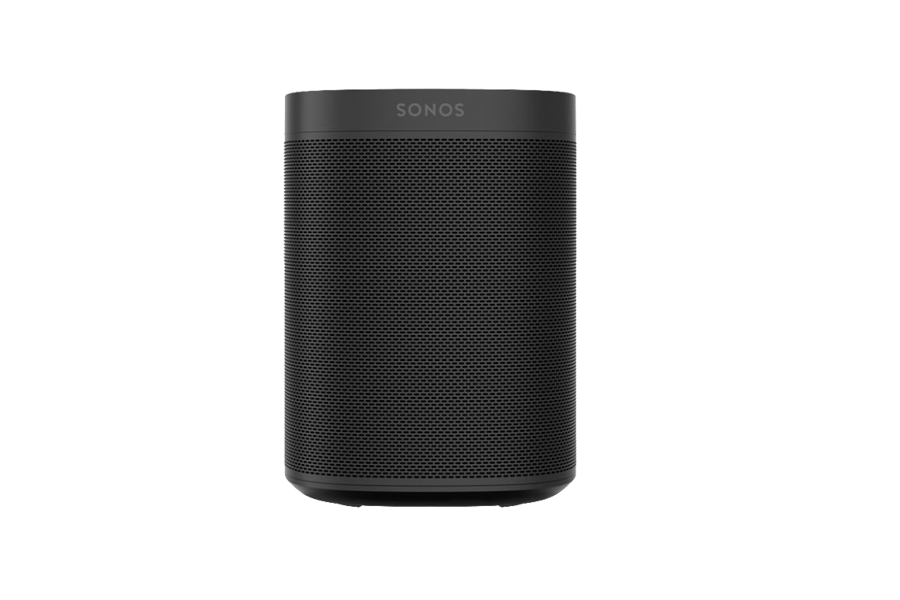 Streaming Option 3:
store and play music offline via the POSmusic media PROplayer.
Store your music offline in case the internet connection drops out simply by connecting our commercial-grade media player to your device and streaming option of choice.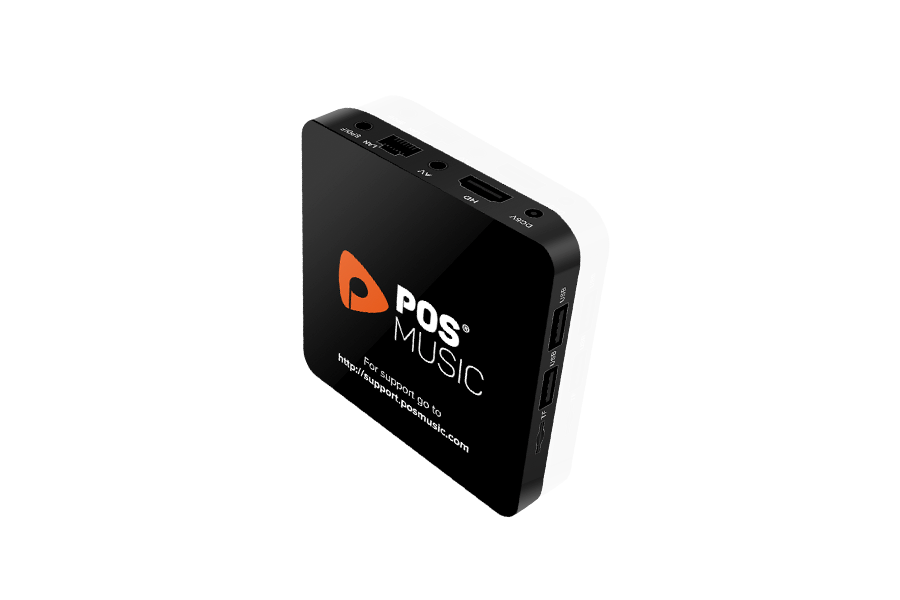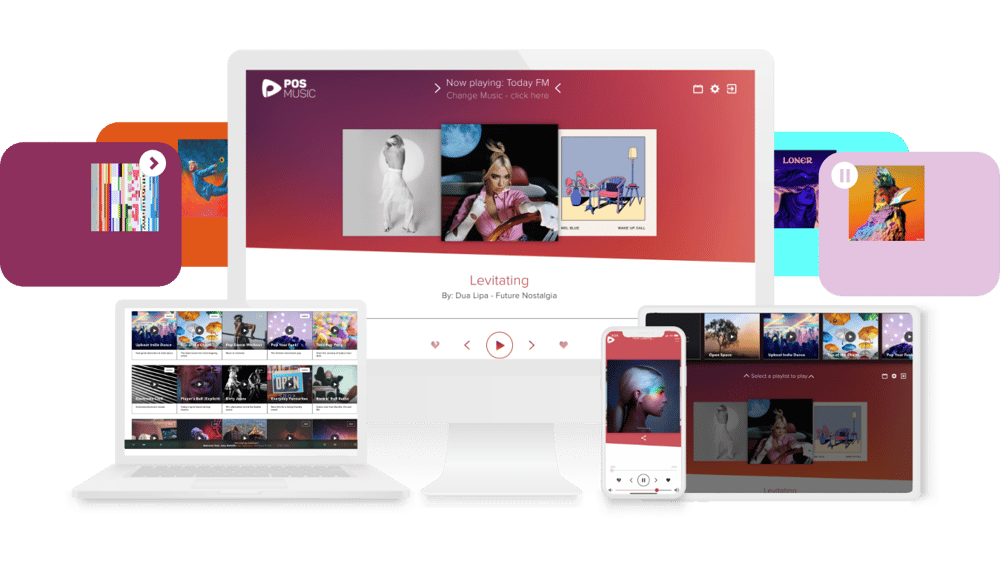 POSmix subscription features
Simply stream professionally curated readymade playlists or get in the mix by blending and scheduling music by the time of day or day of week.
Control your music from in-store, head office, at home, or from your mobile on the run via your POSmusic dashboard, accessible on any internet-connected Mac or Android device.
Features
Unlimited access to 53 million songs and over 70 always fresh, professionally curated playlists
In-store control features: skip, play, pause, like, dislike song features
Daily music updates
POSmusic scheduler
POSmusic mixer
Remote control features: skip, play, pause, like, dislike song features
Social media integration
1 x Admin User account
Unlimited In-store User accounts
Online customer support
Music curation service - add ons
Common POSmix questions
How many playlists do I have access to?
With a POSmix subscription, you have unlimited access to 100 + professionally curated playlists for every business type, mood and setting.
How many songs are in a playlist?
Each POSmusic playlist contains anywhere between 300 songs to 1000.
How many hours does a playlist last for?
Anywhere from XXX hours of non-stop music.
How many tracks are updated per day?
The POSmusic programming team and AI technology automatically update playlists every day with the best must-have music from around the globe.
How do I set up my account?
Simply sign-up for a POSmix subscription. You'll receive step-by-step install and account setup instructions in your welcome email as well as your username, password. See the 'How POSmusic Works' page, contact us, or sign-up for a free 14-day trial.
Do I need to purchase a PROplayer to use POSmix?
No, you can play your POSmusic on any internet-connected Mac or Andriod desktop, laptop, point-of-sale, tablet or Smartphone device using the POSmusic desktop or mobile app.
Can I play POSmix via my SONOs
Yes, you can instantly play POSmusic on any internet-connected SONOs speaker using the POSmusic service, available via the SONOs app.
How do I set up my Store and In-store User Accounts?
Once you've logged into your default Admin Account, head to Settings, Stores and follow the prompts to create a Store account. Then simply add In-store User Accounts and select the appropriate access and control settings. Your new In-store Users will then automatically be notified via email and supplied with their own login, password and In-store User Guides.
How many User Accounts can I create?
With a POSmix subscription, you can create unlimited In-store User Accounts.
What is the difference between 'Play Only' and 'Mix Master' In-store user permissions?
An In-store User Account set to 'Play Only' will only have access to selecting playlists, playing, pausing and skipping tracks, as well as liking / disliking music to help fine-tune your in-store mix. In-Store Account Users with 'Mix Master' User permissions can create customer playlists, mix and blend playlists and create custom in-store music schedules
How many Store Accounts can I create?
With a POSmix subscription, you can create up to 10 x Store Accounts. You can purchase additional Store Accounts for $5 per store, per month by contacting our sales team.
Is the Music Scheduler pre-loaded with songs?
Your Master Music Scheduler does not come pre-loaded with songs. As Admin, you have control over creating your Master Music mix – which will play as the default in each of your Store accounts.
How do I use the POSscheduler?
Simply head to the schedule icon in the menu bar, select a day and highlight the time bracket in which you'd like your music to play by clicking and dragging your mouse. Then select the appropriate playlist. To grant permission to In-Store User to create a custom in-store schedule, in addition to your Master Music Mix, simply grant that user 'Mix Master' User rights.
Do I pay for licensing per store?
In Australia and most countries around the world, if you play music in your business, then you need to pay music licensing fees in every store in which music is played. So if you have 5 stores, you will need to register and pay for public performance rights in all 5 stores.
Are my licensing costs added to my monthly subscription bill?
In Australian and New Zealand, if you bundle your music licensing with POSmusic, then yes, your music license fees will be added to your monthly POSmusic invoice.
Are there any cancellation costs?
No, you can cancel your POSmix subscription at any time, with zero cancellation fees. If you have leased a POSmusic PROplayer it must be returned in good working order.
How do I bundle my licensing with POSmusic?
Simply head over to our licensing page and contact us for a quote or with any questions about your store size or industry category.
Still need time to think?
Check out
POSmusings
Subscribe to our newsletter